Anglican Church Women (ACW)
Welcome to the  Algoma Diocese  Anglican Church Women's webpage. What a thrill to be part of this wonderful energising women's gathering  in Algoma!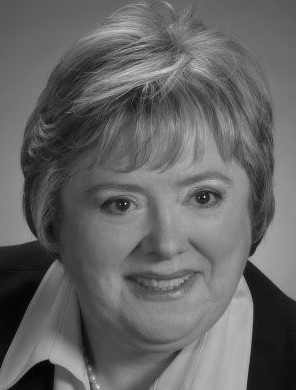 My name is Emily Noble and I have  been elected to the position of ACW Algoma Diocese President. The team of officers for the coming two years are Patron :The Most Reverend Anne Germond; Chaplain: Reverend Catherine Murkin;VP Barbara Garvin, Temiskaming; Past President,Janet Pike, Thunder Bay- North Shore; Treasurer,Jacquie Howell, Muskoka; Secretary Anne Steinberg, Algoma; Social Action,May Seguin,  Temiskaming; Joyce Stott, Family Life, Muskoka; Communications,Bonnie Perrier,Thunder Bay-North Shore; Algoma Deanery President, Donna Komhyr; Muskoka Deanery President, Linda Smith; Sudbury/ Manitoulin Deanery Coordinator, Sherry Steeves- Beaudoin; Temiskaming Deanery Coordinator, Katelynn Golding; Thunder Bay/ North Shore President, Ruth Markley.
Congratualations to the Deanery of Temiskaming for hosting the ACW Annual at Christ Church North Bay!
2023 ACW ANNUAL
MAY 30TH – JUNE 1, 2023
THE REGISTRATION FORM MUST BE SUBMITTED BY MAY 6
2023 ACW Final Annual information sheet 2
2023 Annual ACW FINAL members registration form
Visit the National ACW web site here.
Algoma ACW Prayer
Almighty God, our heavenly Father, who did send your blessed Son into the world to become the Saviour of humankind:
Grant to us a deep sense of gratitude for your grace and mercy towards us;
Enable us by your Spirit to reveal your love in prayer and work and stewardship;
So that your salvation may become known to all people, and your name glorified throughout all the earth;
through Jesus Christ our Lord. Amen
Prayer for our Diocesan Prayer Partner
The Diocese of Algoma prays for the Diocese of Fredericton,
Rosemarie Kingston, President
Oh heavenly father we pray for our sisters of the ACW across Canada, especially for our Diocesan sisters, who reside in the Diocese of Fredericton.  Keep them in peace and safety under the shadow of thy wings; guide and comfort them with Thy Holy Spirit, and enlighten and bless those to whom they minister, for Jesus Christ sake.             Amen
National Anglican Church Women of Canada Prayer:
Margaret Warwick, President
Almighty God, we pray for your blessing and grace on our work and witness as Anglican Church Women in Canada.
We give thanks and praise for giving us wisdom, knowledge and understanding
so that we may serve in spirit and in truth.
Called to be your church, may our study, learning, worship and service be always to your glory
and the building of your kingdom n our communities and throughout the world.
In our ministry may we always respond to the needs of others with love.
We pray in the name of the One who redeemed and loves us,
your Son, Jesus our Saviour.
Amen