A message from +Anne who is attending the meeting of the National HOB and the Bishops of the ELCIC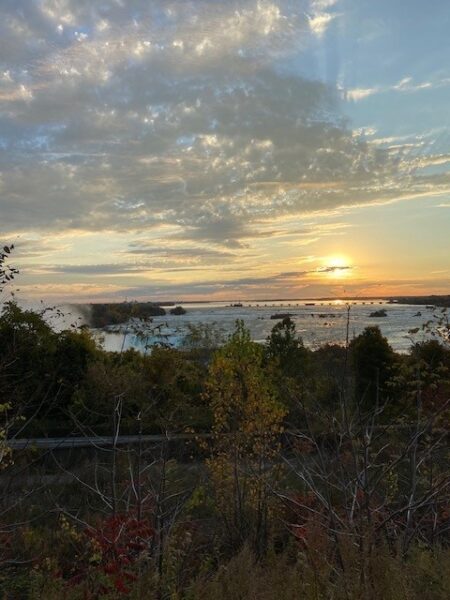 As the National House of Bishops and the Bishops of the Evangelical Lutheran Church in Canada meet at Mt. Carmel this week, our thoughts and prayers are very much with the people in the Land of the Holy One.
Last evening the Very Rev. Canon Richard Sewell, Dean of St. George's College in Jerusalem, spoke to our joint houses.
He and his wife, Julie Ann, are in Canada (and will be heading to the US) for pre arranged events. Although the Dean was supposed to be speaking about St. George's College, he is now addressing the complex situation in the Holy Land.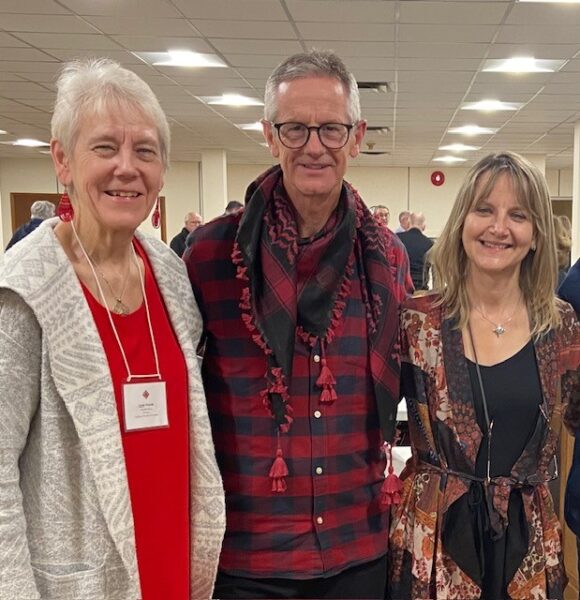 Primate, Dean Richard Sewell, & Julie Ann
In spite of this tragedy Archbishop Hosam Naoum continues to call the world to do what it can and continue to pray for peace and an end to this war. And, as we are able, to give to agencies that are working to heal, to protect, and to provide for those living in the midst of this crisis.
May the Prince of Peace bring peace to all and may we be instruments of that peace.
+Anne
Niagara Falls
Tuesday October 24th, 2023