Archbishop Anne announces new appointment – Nipigon/Schreiber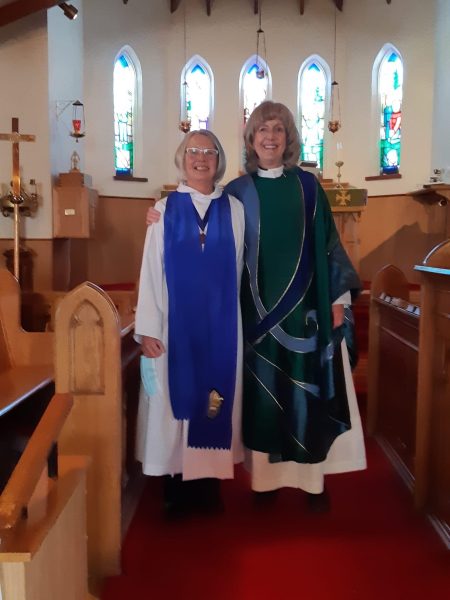 Archbishop Anne is pleased to announce that, following a successful interview process, she has appointed Mrs. Jan Latham as the incumbent of St. John's Schreiber and St. Mary's Nipigon, effective May 1st, 2023. This is a full-time shared ministry position.
Jan is no stranger to St. Mary's and St. John's having provided services of Morning Prayer in those congregations in her role as a Diocesan Lay Reader. Over the last year she has been faithful in supporting the parish – not only on Sunday mornings but also in her attendance at social and other parish events. During a recent meeting with members of the Concurrence Committee and the wardens, they noted Jan's pastoral heart in the way she cared for members of the parish during the pandemic by reaching out to them and sending them notes.
Jan is working towards the completion of her B.Th at Thorneloe University.  She demonstrates a passion for ongoing formation and describes herself as a lifelong learner which we also hope she will continue to nurture.  She is a regular and active participant in the Bishop Tom Corston School for Ministry meetings in the Diocese of Moosonee.
Jan is a postulant for ordination in the Diocese of Algoma, which means that she has gone through a robust selection and discernment process and has been approved for ordination to priestly ministry.
Jan and her spouse, Greg, will be moving into the rectory in Nipigon sometime in April. We congratulate Jan on this appointment and pray for her and the parish in this time of transition and new beginnings.