Our own St. Paul's, Thunder Bay, has just earned the
Anglican Foundation Angel Donor Match Badge
in support of their "Say YES to Kids" campaign!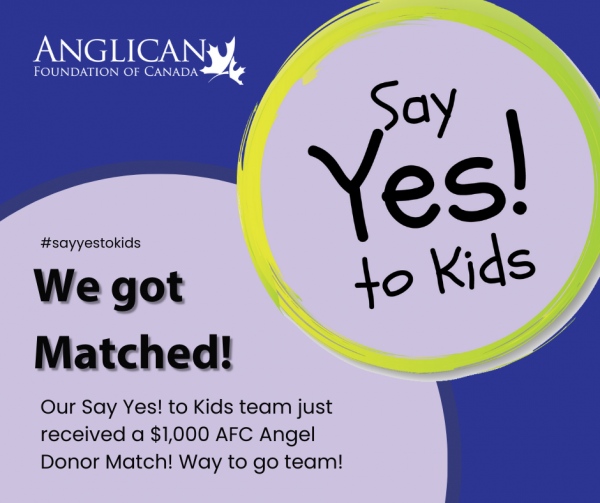 The Team at St. Paul's will be involved in a mini-camino walk to raise approximately $2500 to support bursaries for Indigenous students who are going on to post-secondary education.  They are partnering with their local high school to identify the students.
CONGRATULATIONS on earning the Angel Donor Match Badge.  Once, again, Algoma "Says YES to Kids"!
If your parish is interested in launching a team, please connect with Michelle Hauser or visit The Anglican Foundation of Canada website for further details.