Prayers requested – Indigenous representatives meeting with the Pope
Your prayers and those of your congregation are asked for Mitch Case and the other 31 Indigenous representatives who left over the past weekend (March 26) to meet with the Pope in the Vatican City. Mitch is part of the delegation sent by the Métis National Council, the Assembly of First Nations, and Inuit Tapiriit Kanatami to share with Pope Francis the impact of residential schools in Canada, asking for a formal apology for generations of suffering, and calling for his involvement in furthering healing and reconciliation between Indigenous Peoples and the Roman Catholic Church.
The first audiences with the Pope were held on Monday, March 28. On Friday, before the delegation's return home, delegates will have another hour with The Pontiff during which he will offer his remarks.
Mitch, a friend of the Diocese of Algoma with a family connection to St. James Church in Goulais River, is a community-based historian, focusing on the history of Ontario Métis communities, especially those around the Great Lakes. In June 2020, he was elected to serve as the Region 4 Councillor on the Provisional Council of the Métis Nation of Ontario (MNO).
Mitch played a significant role in the transfer of the former St. John's Church, Sault Ste. Marie buildings and land to the MNO after the congregation's merger with St. Matthew's Church to form Emmaus Anglican Church, and the confirmation that the site was a traditional Métis burial ground. He offered a warm welcome to the Primate when she visited MNO – St. John's site in October 2020. He offered the Land Acknowledgment and Smudge at the recent Prayer Walk for Peace held in Sault Ste. Marie and joined the 500 participants in our pilgrimage.
At the invitation of then Minister of Crown-Indigenous Relations Carolyn Bennett, Mitch participated in the 2019 United Nations Permanent Forum on Indigenous Issues in New York City. Earlier this year he was presented the Public and Social Services award during the 5th annual Algoma Visionary Awards, hosted by the Sault Ste. Marie Chamber of Commerce and the Strive Young Professionals Association.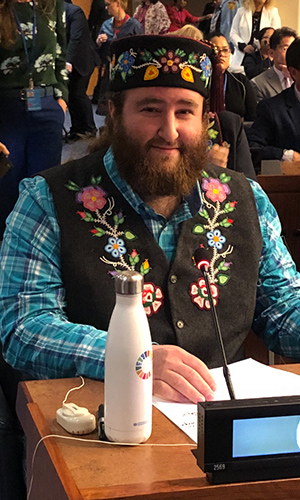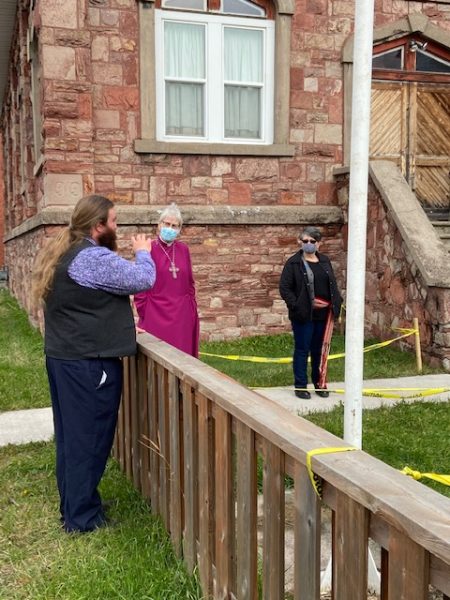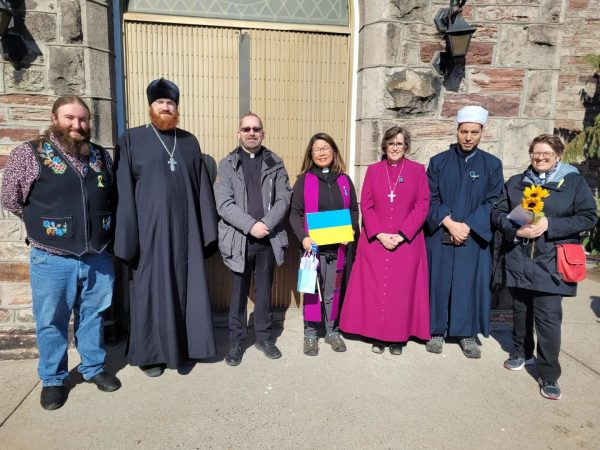 Mitch Case (UN)                                           Mitch with the Primate                                                     Prayer Walk Leaders – March 20, 2022