Archbishop announces new Diocesan Representative – The Anglican Foundation of Canada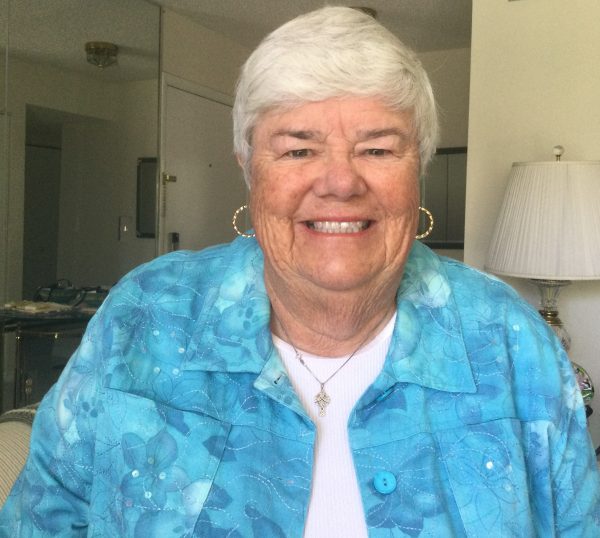 Archbishop Anne is pleased to announce the appointment of Anne Wilson as the Anglican Foundation of Canada's diocesan representative, following the retirement of Archdeacon Marie Loewen from this position. We are thankful for the many years Marie devoted to this work of being the 'bridge' connecting the work of Anglican Foundation to the parishes in Algoma.
A woman of deep faith, Anne has been an avid supporter of AFC's mission in the church for a number of years. She is a member of St. Paul's and St. John's in Haileybury (Northern Lights Parish), serving as a lector, a greeter, a Synod delegate and an Apple Pie baker when she is home in Cobalt. She also serves on the Board of Camp Temiskaming.
Anne is a true northerner, having lived in the Temagami area in 1969.  She holds a B.A and an M. Ed and is a Fellow of the Ontario Teachers Federation. Her primary vocation was as an educator, teaching young children in the elementary panel before moving into the more specialized area of Guidance/Counselling and helping children with special needs.  Anne served as the Vice Principal for a school within the Temiskaming School Board and in her retirement continues to serve in the Teacher's Federation.
Serving on boards is not new to Anne, having served on the Board of Directors of the Temiskaming Hospital for 12 years and on the Temiskaming Foundation for 8 years.
When Anne isn't busy with her volunteer ministry in the parish or Camp Temiskaming, or baking pies, she loves to travel. She is the proud mother of two adult sons and she has two granddaughters.
We give thanks for Anne's willingness to serve as Algoma's AFC diocesan representative and ask you to pray for Anne and the Foundation in this time of new beginnings.