We are Saying YES to Kids! WOW!! Kudos to all our supporters!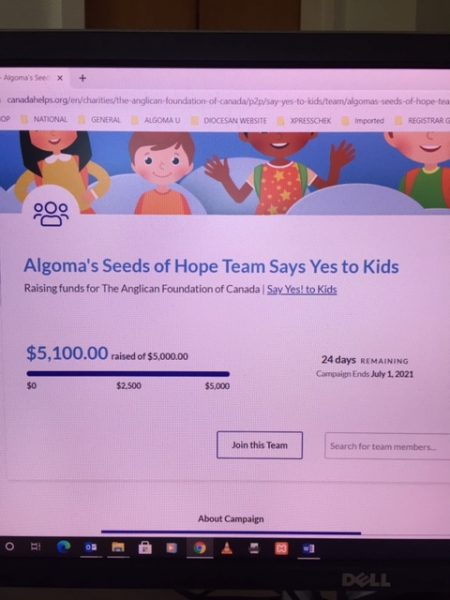 Thrilled to announce today that we have surpassed our original goal of $5000 in our Say YES to Kids campaign with The Anglican Foundation.  Do we dare reach for another goal??  Can we hit $7500?  We have 24 days left.  That's a little over $100 a day!  Let's dig in folks and raise the challenge to our Diocese.
Visit our page to donate and watch our progress!
ALGOMA'S SEEDS OF HOPE TEAM SAYS YES TO KIDS – JOIN YOUR FRIENDS ACROSS THE DIOCESE (and beyond) IN SUPPORTING THIS WORTHWHILE CAUSE!