Condolences to the Wilson family (Wilson-Garrett)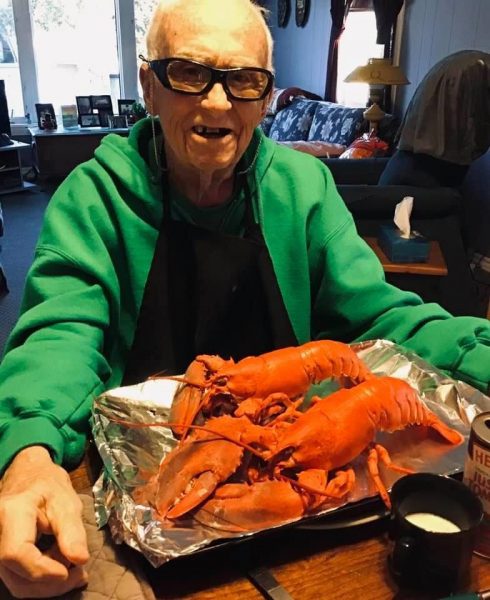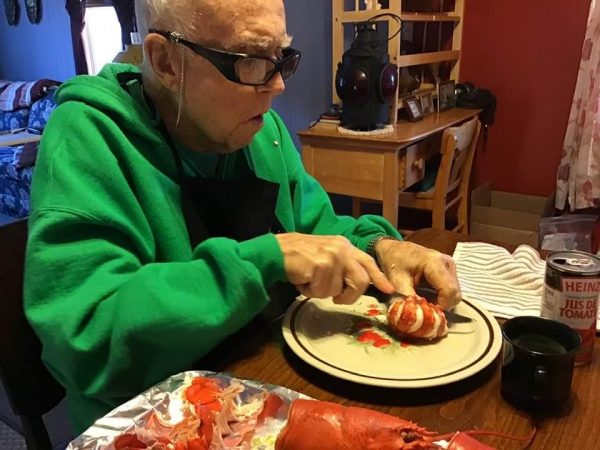 Alex Wilson – a recently enjoyed special meal with family.
We are saddened to announce the death of Alex Wilson (89) peacefully at home this morning with family by his side in Blind River.  Beloved father of the Venerable Roberta Wilson-Garrett (Elmer) and pre-deceased by his son, Robert, in 1992.  Alex leaves behind his grandchildren – Robbie, Patrick, Erin, Amanda, Bob, Rick, Christine – and thirteen great grand children.
Due to current Covid-19 restrictions, a funeral will be held at a later date.
Cards and messages may be sent to Archdeacon Roberta Wilson-Garrett at 1824 High Road, PO Box 1809, Blind River, ON  P0R 1B0
We offer our condolences to the entire Wilson family and pray for God's comfort as they mourn the loss of Alex but celebrate a life well-lived.
"Do not let your hearts be troubled. You believe in God; believe also in me. My Father's house has many rooms; if that were not so, would I have told you that I am going there to prepare a place for you?  And if I go and prepare a place for you, I will come back and take you to be with me that you also may be where I am.  You know the way to the place where I am going."   John 14:1-4