Collation of our Diocesan Archdeacon, The Ven. Dr. Jay Koyle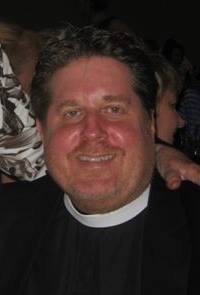 The Venerable Dr. Jay Koyle is collated as Diocesan Archdeacon in an online Evening Prayer service from St. Luke's Cathedral (Sault Ste. Marie) on Tuesday, February 2nd, 2021 as we commemorate The Presentation of our Lord Jesus Christ in the Temple.
Join colleagues, friends, and family in worship commencing at 4 p.m. via the YouTube link below.  The Rt. Rev. Dr. Todd Townshend is the preacher.
The Order of Service is available through this link      Collation (Feb 2 – Final) Jay Koyle
Congratulations, Jay, and God's richest blessings upon you as you continue ministry in this role across the Diocese.
EVENING PRAYER SERVICE AND COLLATION OF DIOCESAN ARCHDEACON