Condolences to the Miller family
We are saddened to announce the death of John Miller, father to the Rev. Claire Miller (Holy Trinity, Sault Ste. Marie) on November 26 in Peterborough.  The complete obituary may be found below.
We uphold Rev. Claire and her family in prayer as they mourn his loss but celebrate a life well lived.
Rest eternal grant unto him, O Lord.  And let light perpetual shine upon him.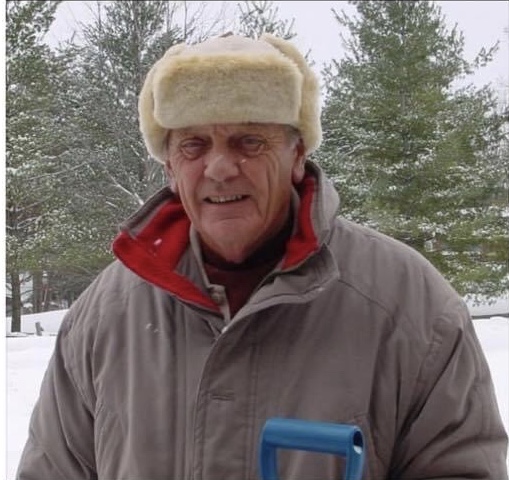 Miller, John Carr died peacefully in Peterborough Hospice November 26, 2020 at the age of 82. Beloved husband of Carol Gordon, father of Claire Miller, Richard Miller, Paul Miller (Natalie), Sally Ramsay (Todd), and Donna Gordon. John was predeceased by his only sister Sue. He was blessed with 16 grandchildren and 28 great grandchildren.
John was born in England in 1938 and had great memories of being a child during WWII. He had wonderful grandparents whom he remembered very fondly. He met his first wife, Jenny Buchanan, while folk dancing. He did his two years of mandatory service in the British Army, and had great fun with "the boys," though serving in Cypress in the 1960s was very difficult. After the Army, John entered the Correctional Service in England and was recruited to come to Canada to take up a position at Burwash Prison Farm as a deputy Superintendent in 1970. John had a long career in the Ministry of Corrections working at various jails and prisons in Ontario, and was very proud to be the youngest Superintendent in Ontario at the new super jail being built in Ottawa. Eventually John and family end up back at Burwash. When Burwash closed, John began working in Sudbury for Community Living as Executive Director, and then the family moved to Manitoulin Island as John became Executive Director of Hope Farm – a residential working farm for people with developmental disabilities. John then worked as a regional consultant for Community Living Ontario. Everywhere John lived, he left a beautiful garden for the next resident to enjoy. His landscaped gardens and tree plantings are all over England and Ontario! After he retired from Community Living, John worked as Health Manager for Hiawatha First Nation near Peterborough, and became very interested in aboriginal issues, especially health issues. He retired to the property he and Carol bought near Selwyn and spent hours each day landscaping to create a lush and beautiful garden enjoyed by all his family and friends. Carol and John have been together for almost 30 years.
John will be missed by all those who knew him, including his extended family, and his family members residing in England, his neighbours on McConnell Drive, and all the volunteer organizations he worked with including Kawartha Participation Projects.
The family wishes to extend thanks to all John's caregivers over the past number of years as he struggled with Lewy Body Dementia. Thank you to John's amazing PSW and friend Scott from Carepartners, Gloria from Community Care, Julia his Care Coordinator from the Central East LHIN, and John's long time family physician Dr Silverberg.
The staff and volunteers of Peterborough Hospice were wonderful as John spent his last few days in their expert care.
The rest of the family wishes to extend their many thanks to John's partner Carol for all the wonderful love and care she has given to Dad, Grandpa, Great-Grandpa over the past 30 years.
Donations in memory of John can be made to Amnesty International or Doctors Without Borders, two causes that were very important to John.