Free Online Resources and Copyright Guidelines
Information on Copyright
As we contend with the COVID-19 pandemic and find ourselves unable to gather for worship at the present time, a number of Algoma's congregations are "taking worship online." It is important that these efforts attend to matters of copyright.
If you are live-streaming or broadcasting recordings of your worship service, you need to ensure the music, lyrics, arrangements, rites, and other worship texts and images either belong to the public domain, or have been cleared through the copyright owner or agent.
Public Domain
Copyright remains in force for a work during the lifetime of the author/composer, through the end of the calendar year in which the author dies and for a period of fifty years following that year. If there are multiple creators, the same terms of copyright apply to the last surviving author.
There are some circumstances in which copyright may not apply, such as instances when the owner of the copyright may have assigned the copyright to the public. In these cases, the work is said to be "in the public domain." Most publications and official sources online will indicate when a work is in the public domain.
Even for compositions or other works deemed as "public domain," you must take care in any reproduction of the material. Sometimes editors, composers, arrangers, and others, when publishing such material, introduce alterations that are in copyright. For example, part of a text or a harmonization may be in copyright while the melody and most of the words are not.
Licensing Agencies
There is no universal licensing agency that covers all possibilities re: items you may want to use. The music agency 'One License' is probably the most useful for the Anglican tradition, covering a significant number of composers and publishers, a large selection of musical settings for liturgical rites, and a wide range of music genres. One License also covers the greater part of copyrighted material in our authorized hymnals.
A number of the publishers and composers providing what is often called contemporary "praise music" is covered by Christian Copyright Licensing International (CCLI).
Both One License and CCLI gear their licenses to the size of your congregation. You can confirm whether a hymn, song, our liturgical setting is covered by either by searching for the copyright owner or hymn title on each of their respective online database sites.
The main page for One Licence is found here: https://onelicense.net/
The main page for CCLI is here: https://ca.ccli.com/
One License is offering a 10% discount on their regular podcast/streaming license for the remainder of the year to those who signed up for the gratis license in March 2020.
Music Streaming
If you are playing music from a music streaming service, check that you have a public performance licence for the piece. Details will be on the music distributor's website.
Please note: You do not have permission to reproduce or broadcast copyrighted material simply because you own a hymnal in which that material appears.
NOTE THE GENEROUS OFFER BELOW FROM STEVE BELL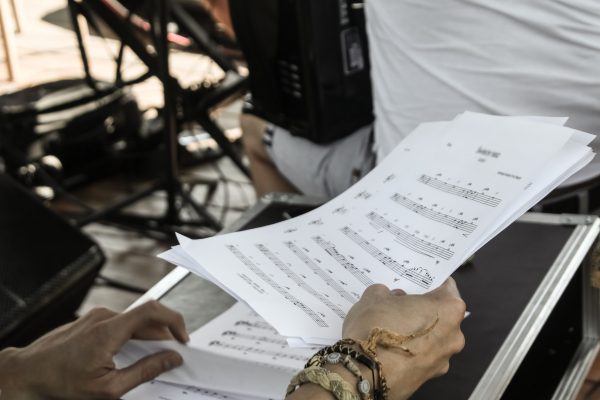 Pastors, Worship Leaders, Small Group and Bible Study Leaders,
I've been getting a lot of requests from folks who want to use my music for their online events during the lockdown.
The answer is the same to everyone… yes, please do.
If there is a video online or audio from my catalogue that suits something you are doing, go right ahead and use it in your event. I do not need remuneration.
I've actually created a web page called The Storehouse that I've begun to populate with single song videos (performance and lyric videos) along with downloadable audio for any who would like to use them. They're organized under the titles, Worship, Scripture, Devotional, Prayers, Blessings.
Check it out! I'll keep putting up new songs every week as I have time.
We've opened the Storehouse! Come look around to see if there is anything you can use.
Visit: The Storehouse
(https://stevebell.com/storehouse/ )