Last Minute Study Resources for Lent – 2020
Last Minute Study Resources for Lent
Most of you have long ago made arrangements for what you are planning for study and reflection in your congregations for Lent. However, there have been a few last minute requests for suggestions. So for those of you who find yourself scrambling at the last minute, or for those interested in possibly adding an activity or two, here are a few suggestions that do not require a lot of lead-time to get ready…
~ Jay+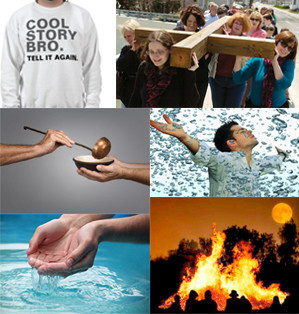 Becoming the Story We Tell
https://www.anglican.ca/primate/tfc/becoming/
Last updated in December 2019, 'Becoming the Story We Tell' (BST) is designed to be used each year, and is updated regularly. It is not only a collection of resources, but also a strategy for strengthening and focusing our life together in Christ and our vocation to make disciples. However, for this strategy to be effective, it must become a regular part of the Church's ongoing life.
This free resource, developed at the invitation of our former Primate, Archbishop Fred Hiltz, includes material for small group biblical reflection, liturgical resources, support for developing skill and confidence in one-on-one faith-sharing conversations, and a number of supportive articles and resources. It is designed to allow for various levels of implementation, depending on the goals and needs of the congregation. Guidelines are provided to help in decision-making about what might serve best in your context.
If the church is going to be a company of disciples and a sign of God's coming kingdom, it needs to provide the kind of formation for newcomers that enables them to be converted in that way. Its hospitality needs to be much more than making newcomers feel welcome and comfortable. Before we can develop such patterns of formation, though, we need to make this kind of formation a regular part of our own life together. BST is designed to form us in practices, disciplines, and habits that make this possible.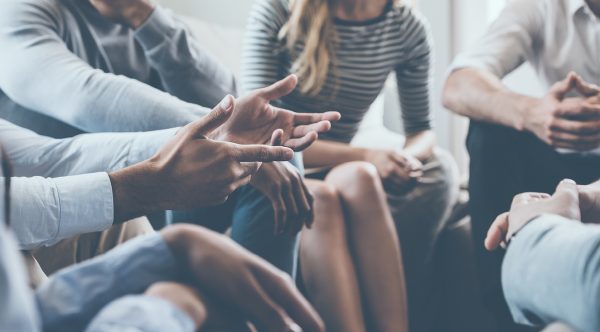 Signs of Life: Why Church Matters
This series from the Society of St. John the Evangelist (SSJE) in Cambridge, Massachusetts takes up the signs and symbols of our shared Christian worship. Through SSJE's ongoing collaboration with Lifelong Learning at Virginia Theological Seminary, facilitation materials have been developed to support those who plan to use Signs of Life in small groups or as a Sunday forum. Resources include videos, small group study guide, materials for leaders, and longer explorations of each weekly topic featuring Brothers in conversation, and illustrated by rich footage of life at the Monastery.
I Intend…
https://www.anglican.ca/gifts/i-intend/
I Intend… is a discipleship program for congregations and individuals. Developed by the leadership of Trinity Church, Aurora (Diocese of Toronto), this resource and accompanying Workbook for participants offers an opportunity for individuals, groups or a whole parish an opportunity to grow in their capacity to be disciples and followers of Jesus. It helps people make practical choices in five areas of their lives to help them live generously, faithfully, and intentionally.
As a six-week program based in the Anglican Marks of Mission and the Baptismal Covenant, it can be implemented easily as a Lenten program. Resources include a workbook for participants and a program handbook.
12 Neighbors
I have not had a chance to review this thoroughly. However, I bring this to your attention now. I will review it in time for possible publication in the suggested resources for study in fall.
The 12 Neighbors Project addresses the question, "What does it really mean to love your neighbor?"
It is 7-part film series for small groups, accompanied by a discussion guide that aims to lead congregations or ecumenical partners to take appropriate action in their own communities. The films and accompanying resources seek to challenge perspective of participants about poverty, marginalization, and effecting real change.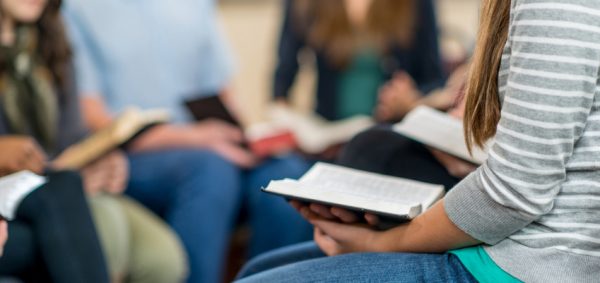 Book Study –Sabbath as Resistance: Saying No to the Culture of Now
By Walter Brueggemann
https://www.amazon.ca/Sabbath-Resistance-New-Study-Guide/dp/0664263291/ref=sr_1_1?crid=J3NOZ992G66O&keywords=sabbath+as+resistance&qid=1582140072&sprefix=sabbath+as+re%2Caps%2C360&sr=8-1
In this new edition that includes a study guide, Walter Brueggemann writes about how keeping the Sabbath allows us to break the restless cycle of consumerist society and focus on what is truly important: God, other people, all life. The book lends itself well to group study or individual reflection, presenting a transformative vision of the wholeness God intends, and exploring the scriptural testimony to the Sabbath as the key to maintaining the Covenant, doing justice, and hanging on to the liberation God has secured for God's people and the world.
Sabbath as Resistance has a brief preface followed by six studies on different aspects of the Sabbath. Brueggemann considers the Sabbath in relation to the first Commandment, and the Sabbath as resistance to a series of modern vices, namely anxiety, coercion, exclusivism, and multitasking. The book concludes with a discussion of Sabbath and the Tenth Commandment.
The book may take time to order in hard copy, but is immediately available for Kindle.