Condolences to the van der Hiel family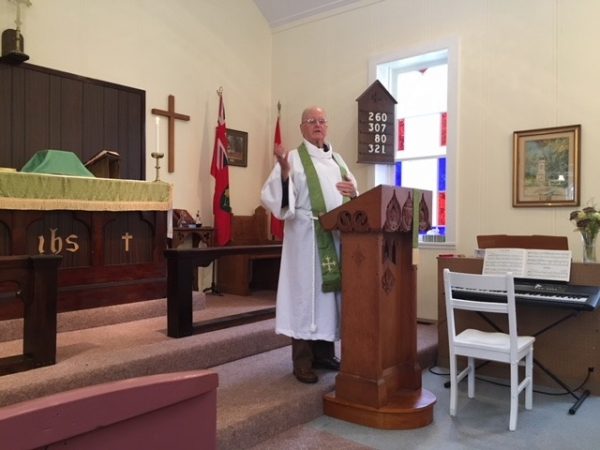 We are saddened to announce the death of the Rev. Canon Rudy van der Hiel early yesterday morning in the United States.  He had been in hospital for over a week following a massive heart attack.
Canon Rudy was the former Incumbent of the Parish of Muskoka Lakes retiring in December 2013.  He has been Honourary Assistant at the Parish of St. Stephen's (Muskoka Deanery) since June 2014.
Friends and family are invited to call on Friday, November 1st from 5-8 p.m. at the Buckheit Funeral Chapel and Crematory.  A memorial service will be held on Saturday, November 2nd at 5 p.m. at St. James Episcopal Church, Mansfield, PA.  The full obituary may be found here.
Please uphold Lynne, his wife, and their entire family in prayer as they mourn his loss and prepare to celebrate a life well lived.
"For I am convinced that neither death, nor life, nor angels, nor rulers, nor things present, nor things to come, nor powers, nor height, nor depth, nor anything else in all creation, will be able to separate us from the love of God in Christ Jesus our Lord."      Romans 9:38-39