Archbishop announces new appointment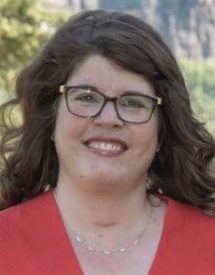 Archbishop Anne Germond is pleased to announce that Amy Bottos has accepted her appointment as Vice-Chancellor of the Diocese of Algoma effective immediately.
Amy is a Manager of Legal Services with Legal Aid Ontario in its Thunder Bay office.  She is an accredited mediator with the Ontario Association of Family Mediators.  She has an undergraduate arts degree (double major in Sociology and English) from Glendon College, York University.  She attended Law School, graduating from the University of Ottawa in 2002 and was called to the Bar of Ontario in 2003.
She is a life-long Anglican and parishioner of St. Paul's in Thunder Bay.  In her church life, Amy has been the Rector's Warden and a Synod Delegate.  Currently, she leads the teams of offering counters, is on a coffee hour team, and is a scripture lector at St. Paul's.
She lives in Thunder Bay with her husband, Ben, and their two cats, Neville and Percy.
We welcome Amy to her new role in the Diocese and uphold her in prayer as she undertakes this new ministry.