Martha Tatarnic to speak at upcoming Lay Readers' Conference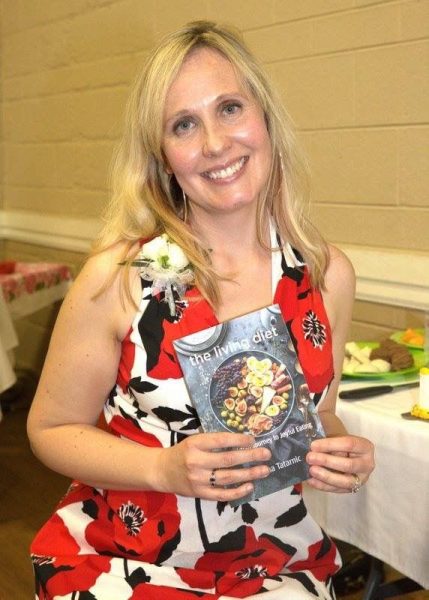 Archbishop Anne Germond is pleased to announce that The Rev. Canon Martha Tatarnic will be a speaker at the upcoming Lay Readers' Conference being held September 27-29, 2019 in Parry Sound.
Canon Martha is the author of her first book, The Living Diet—A Christian Journey to Joyful Eating, published by Church Publishing in New York.  She has been speaking about her book across North America and has graciously offered to speak at the Lay Readers' Conference on the Friday evening (September 27 – 7:30-8:30 p.m.).  Copies of her book will be available for sale at the conference.
Ordained in the Anglican Church for fifteen years she has been serving in churches of varying sizes and contexts in both the Dioceses of Toronto and Niagara.  She currently serves as the rector of St. Georges, a large downtown parish in St. Catharines.  Prior to this appointment, Martha and her husband, also an Anglican priest, served in Orillia.
Canon Martha has been involved in national church work, in the Anglican-Lutheran full communion dialogue, and in creative initiatives on the local level to reinvest church resources in new ministries.  She has led workshops across Ontario on starting a new worship services, developing outreach programs in smaller communities, and on the power of music in our tradition.
She is mother to two children, Cecilia and Gordon.
We welcome Martha to the Diocese of Algoma and invite those interested to join us on Friday evening from 7:30-8:30 p.m. to hear her speak.