Archbishop Anne Germond announces new appointment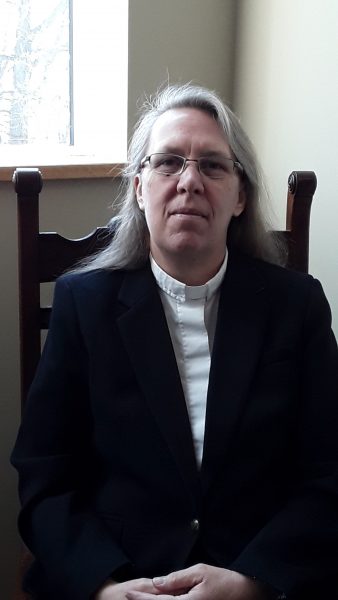 Archbishop Anne Germond is pleased to announce the appointment of the Rev. Holly Klemmensen to Emmaus Anglican Church, Sault Ste. Marie, effective July 1, 2021.
Rev. Holly comes to us from the Diocese of Niagara where she has been the Rector at St. John the Divine Anglican Church in Cayuga since 2018.  She has held various ministry positions since 2015 including Pastoral Associate and Chair of Pastoral Care at St. Luke's in Burlington and Rector at Holy Trinity, Hamilton.
Holly holds a Master of Divinity from Trinity College and describes herself as a lifelong learner engaging in many continuing education opportunities within the Diocese of Niagara and beyond.  She also holds a diploma from Sault College in Geological Engineering and one from Sheridan College in Materials and Operations Management.  She has owned and operated her own soil and water sampling company and has held positions with 3M/Menlo and Johnson Controls/Setex Canada.
We welcome Rev. Holly to the Diocese of Algoma and uphold her and the people of Emmaus in prayer as they prepare to commence ministry together.